WordPress Website Design & Development to Help Brands Communicate, Grow, and Connect
Creative Reload is a Culpeper web design, development, and digital strategy company. From UX design to content strategy, WordPress web development, and SEO – we build websites that work.
WordPress Website Design and Development Services
Dive in and take a closer look at our services:
Web Design
Performance-focused responsive WordPress sites built to the highest coding standards for security, stability, and future compatibility.
Optimization
WordPress performance services include consultation, database cleaning, Google PageSpeed optimization, and better security.
Maintenance
Managed WordPress hosting on the Google Cloud platform known for innovation, reliability, and speed, which guarantees great performance for any site.
Our Clients
We partner with established organizations, developing startups, and non-profits to help them focus their strategy and develop the tools they need to thrive in today's market.






Infinite Electric
Since 2001, Infinite Electric has been providing experienced, reliable, highly-trained electricians to help you with any electrical repair, service, and installation issues you might have in or outside your home in Northern Virginia and surrounding areas.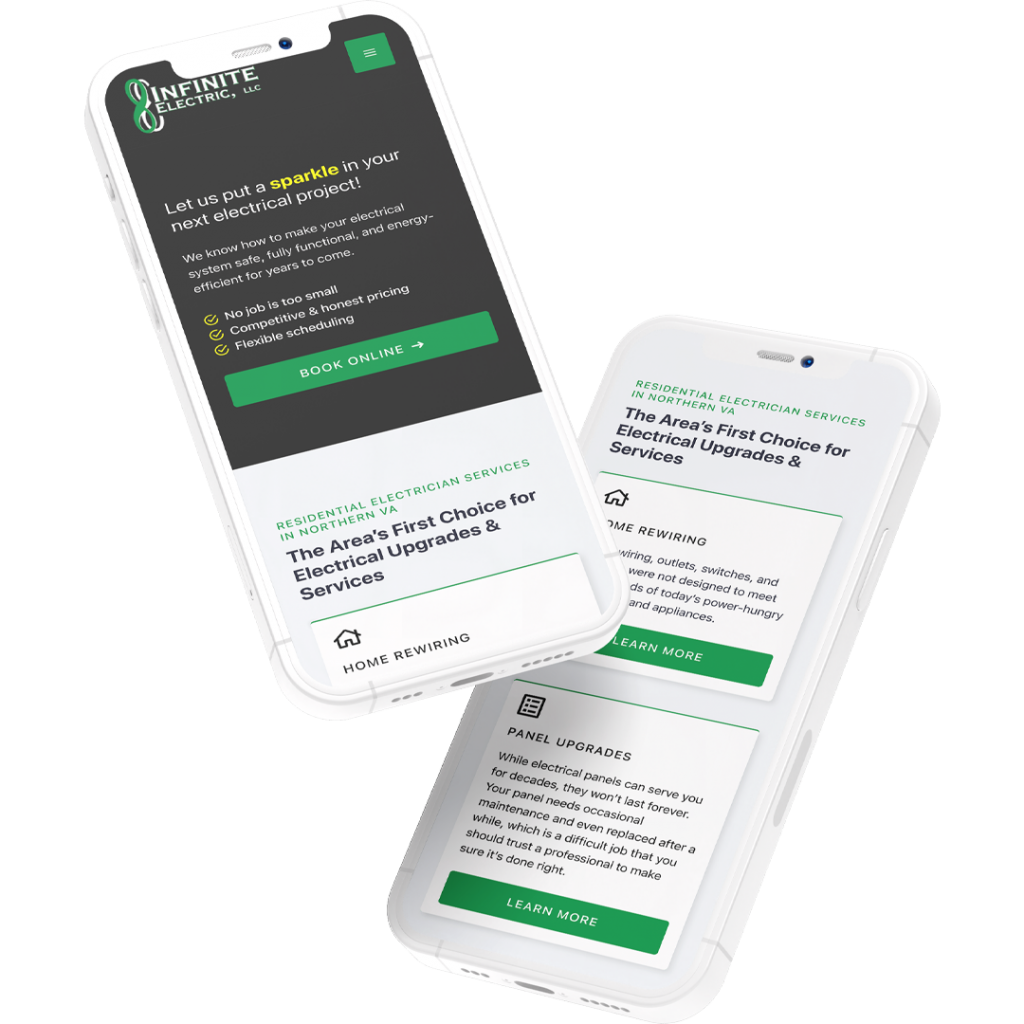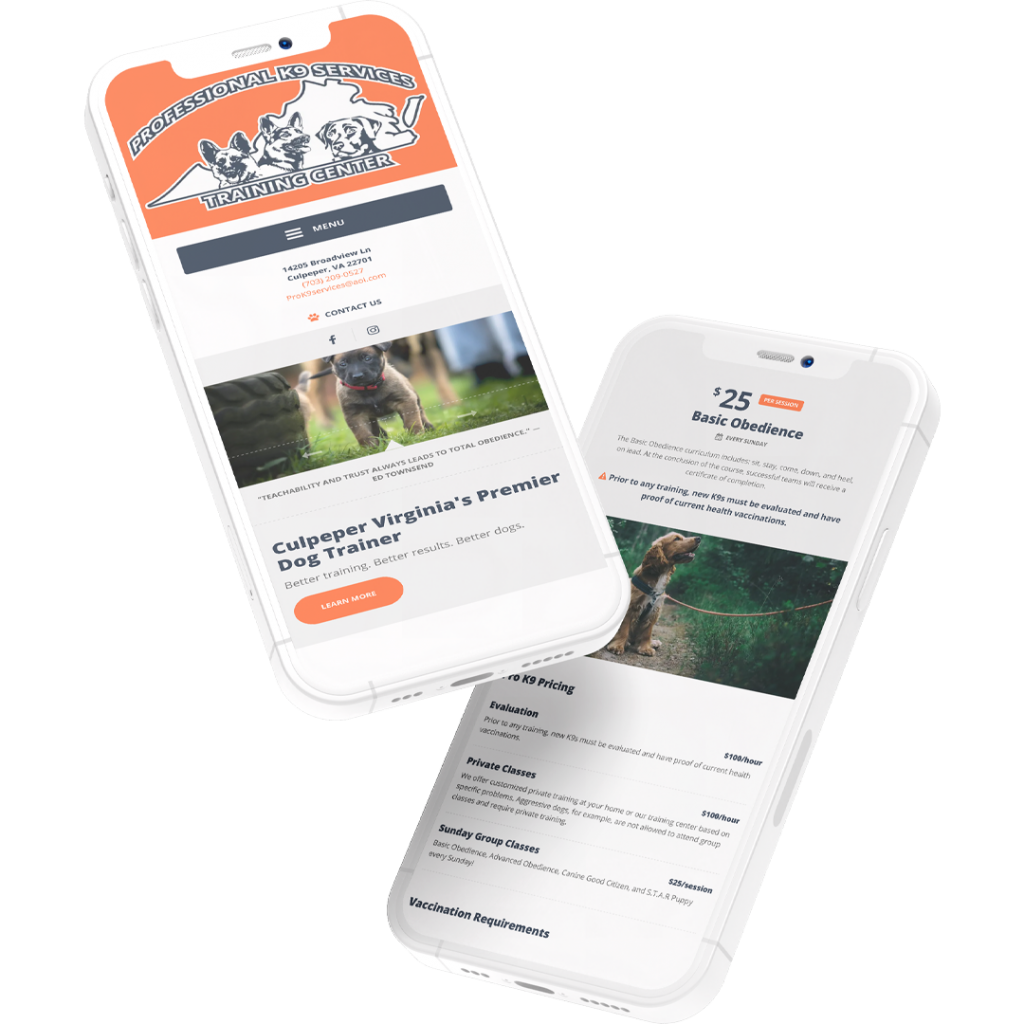 Professional K9 Services
Professional K9 Services is a veteran law enforcement-owned dog training center with over 35 years of experience working as law enforcement K9 handlers, trainers, and supervisors, training dogs in protection, scent detection, tracking, obedience, and more.
Virginia Police K9 Association
The Virginia Police Canine Association encourages and supports the professional development of working dogs and their handlers within duly constituted law enforcement agencies in the Commonwealth of Virginia.